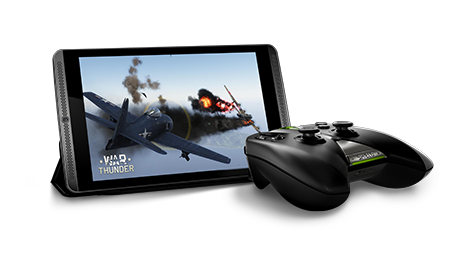 Game how you want, where you want
Built for gamers and powered by the world's most advanced NVIDIA technologies, SHIELD is the promise of spectacular gaming in every device.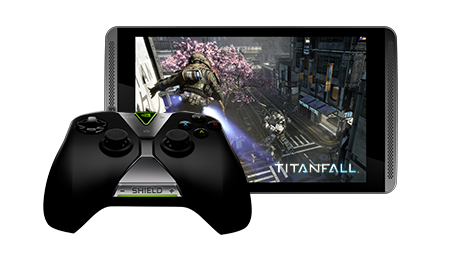 All your favorite games, to go
Want the full PC gaming experience on the go*? Just wirelessly connect to your home GeForce® GTX™ PC to stream your favorite games anywhere with NVIDIA GameStream™ technology.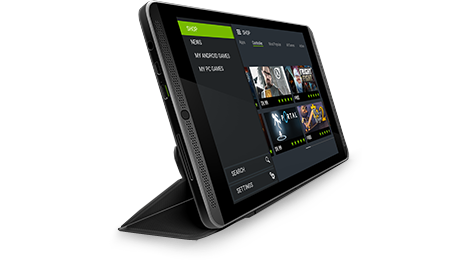 A whole new Android™ game experience
Take on thousands of the best Android games with stunning graphics and smooth gameplay—including titles optimized for the NVIDIA® Tegra® processor and controller support. You can even run the most popular game emulators available on Google Play™ to relive your retro gaming days.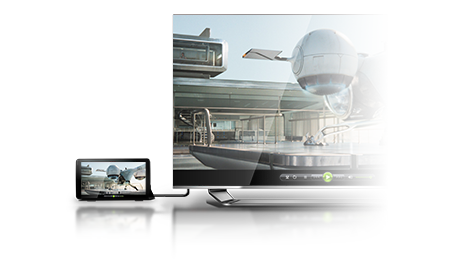 Movies, music, and more 3
SHIELD puts exceptional entertainment in the palm of your hands. Get lost in the hottest movies from your favourite Android streaming service. Listen to your favorite music with booming audio. Explore Google Play for music, movies, and apps everywhere you go. And watch up to 4K video by connecting your big screen TV to SHIELD's HDMI port for a brilliant crisp picture.
©2014 Respawn Entertainment. All other Trademarks are property of their respective owners. ©2014 Trine 2 Frozenbyte Oy. All Rights Reserved. ©2014 War Thunder by Gaijin Entertainment. © Netflix. ®All Rights Reserved. Netflix streaming membership required. © 2014 NVIDIA Corporation. All Rights Reserved. NVIDIA, the NVIDIA logo, NVIDIA GameStream, GeForce, GTX, SHIELD, Tegra, and The Way It's Meant to Be Played are registered trademarks and/or trademarks of NVIDIA Corporation in the United States and other countries. Other company and product names may be trademarks of the respective companies with which they are associated.